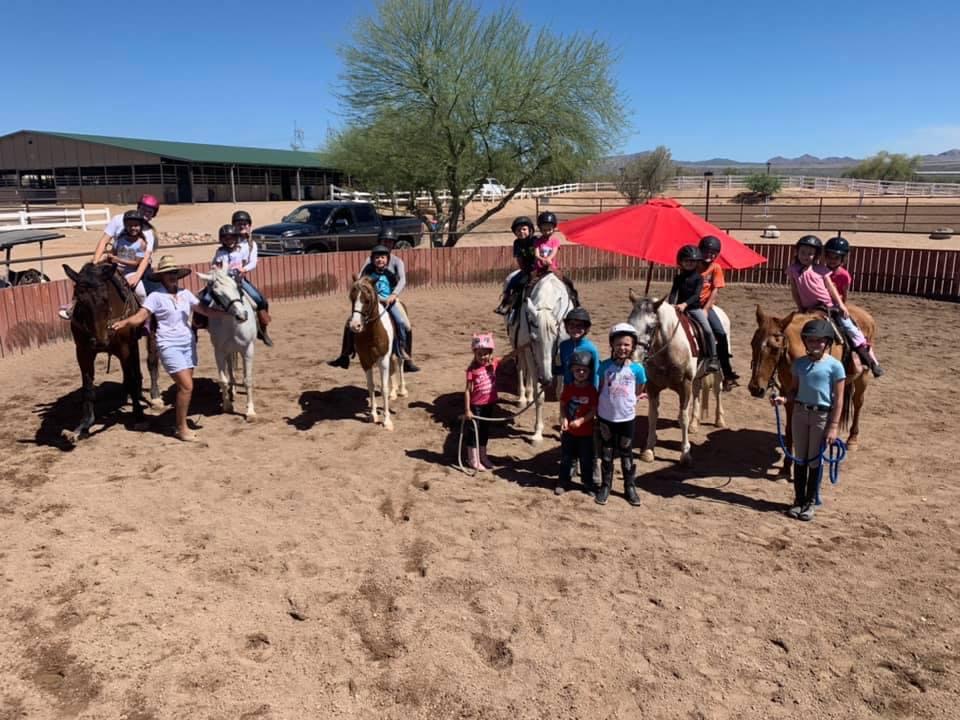 Children's Horse Camp
Dates: TBD
8am-noon, $375
Dapple Gray Farm's Summer Camps involve many fun activities in addition to plenty of riding time. From learning to groom and tack up their horses, our campers also enjoy learning about horse care, anatomy, equine behavior, tack, equipment and much more.
Campers are required to bring boots with heels, water, sunscreen, a towel and bathing suit, and a packed lunch each day.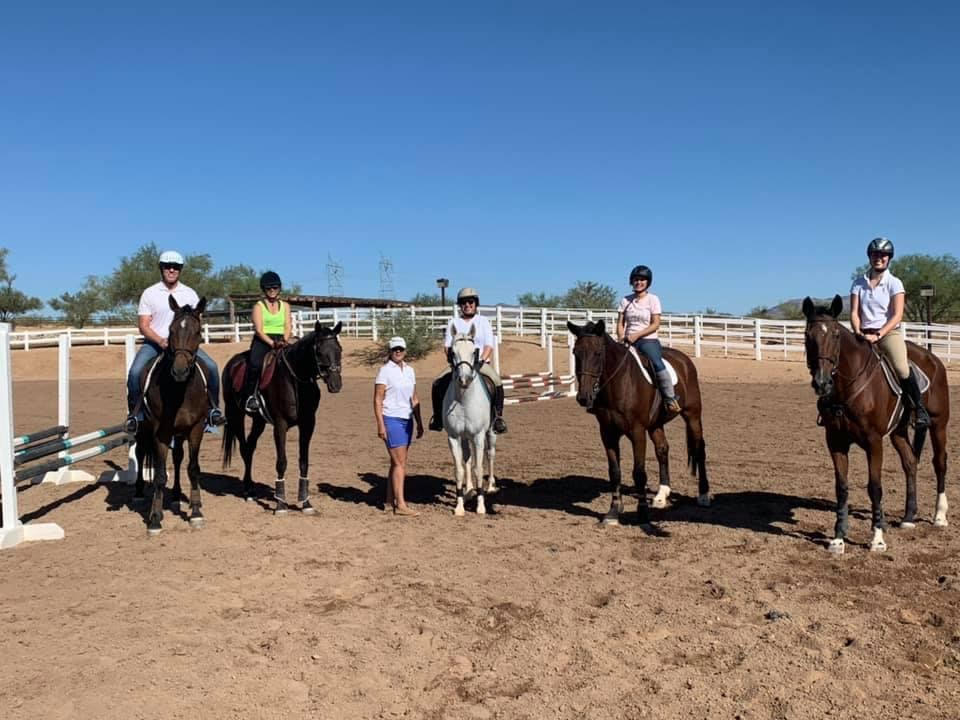 Adult Horsemanship Camp
Dates: TBD
7am-noon, $500
Activities include riding, personal fitness training, sports nutrition, the latest fashion trends for equestrians, educational seminars on veterinary medicine, horse shoeing and other horsemanship topics, secrets to success in the show ring, and much more. You may bring your own horse or a horse will be provided. Open to riders of all levels who want to learn and improve their horsemanship skills.