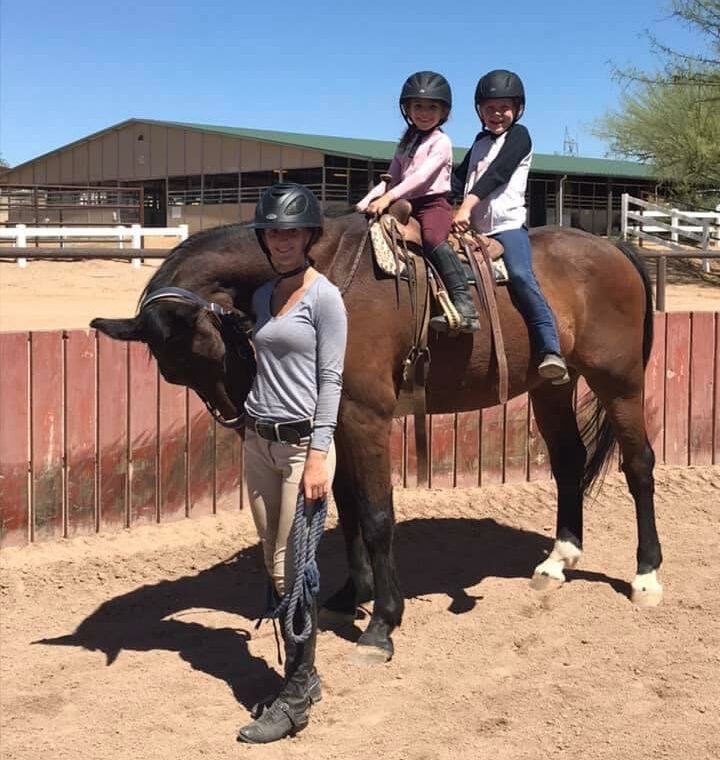 Dapple Gray Farm's Internship Program is a comprehensive, hands-on program that encompasses a wide variety of opportunities, including daily riding lessons, stable management and horse care. Interns are involved in all aspects of Dapple Gray Farm's program, which includes beginner riding lessons, kids camps, young horse training, managing horse shows and competing.
Applicants must have a keen interest in the horse industry and demonstrate that they are goal oriented and hard working.  Students must also demonstrate a commitment to the wellbeing of the horse.
Students must have a current driver's license and vehicle to apply for the internship.  Housing and board for 1 horse will be provided.  Dapple Gray Farm is a working training facility with animals that require care seven days a week. Students are expected to work a rigorous schedule that will prepare them for the demands of the profession. The formal business hours of the facility are Tuesday through Sunday from 7:30 am to 6:30 pm. Summertime hours are 4:00am to 12:00pm.
Interns will be expected to feed, clean stalls (maximum of 7), turnout horses, tack up and untack horses, clean tack, feed supplements, perform night check, help set courses, assist in beginner riding lessons, help pack, and unpack for shows.  Interns who bring their own horses will be given riding lessons as time permits.  This is not a riding job.
To apply for internship, please send resume and a letter stating why you are a good candidate the internship to: